Welcome Onboard
The North Borneo Cruises
2-Hour Daily Cruise
An international buffet perfectly paired with charming scenery for an unforgettable evening at sea. First of its kind in Sabah, the North Borneo Cruise takes you on a 2-hour scenic cruise past the islands of Tunku Abdul Rahman Marine park and down the central coast gliding along the city's famous Waterfront.
Departs from Sutera Harbour, Kota Kinabalu
With two different sessions daily starting from the golden hours of sunset at 4:30pm to 7:00pm to when dusk paves way for city night lights at 7:30pm to 9:30pm, we cater to all crowd; from sunset chasers to night crawlers.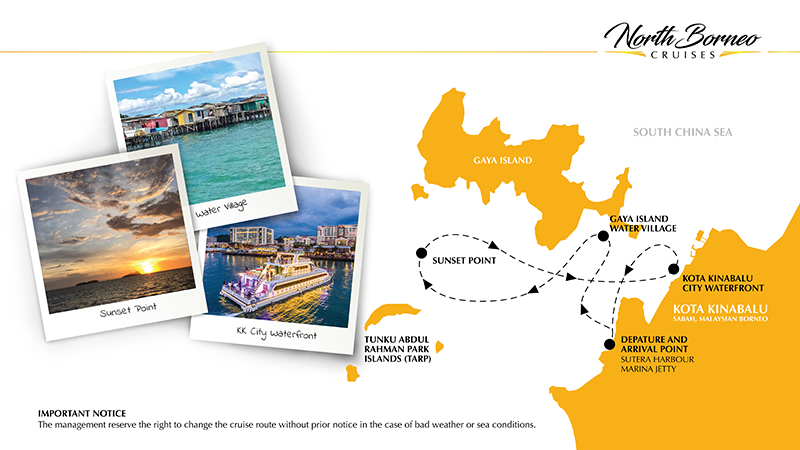 2-Hour Cruise Ride
Choose from 2 sessions - Sunset Cruise or KK City Night Cruise
International Buffet Dinner
Sumptuous buffet spread of delicious local and international cuisines
Live Entertainment on Board
Enjoy the live band music, sing and dance along to upbeat and popular tunes
Family-Friendly for All Ages
Bring your whole family for an unforgettable fun-filled experience