Get Spooked with North Borneo Cruises!
Posted By :
NBC admin
/
2691
North Borneo Cruises does it again with its themed week except this time it's leaving the bright tropics of Hawaii behind and turning a full 180 to a darker side… Halloween!
Halloween with North Borneo Cruises is not limited to only one night but spans from 25th October to 5th November, and a tad bit different.
Instead of going overboard with the frights, the right touch of décor was enough to set the mood of the theme without disheartening anyone from having a good time.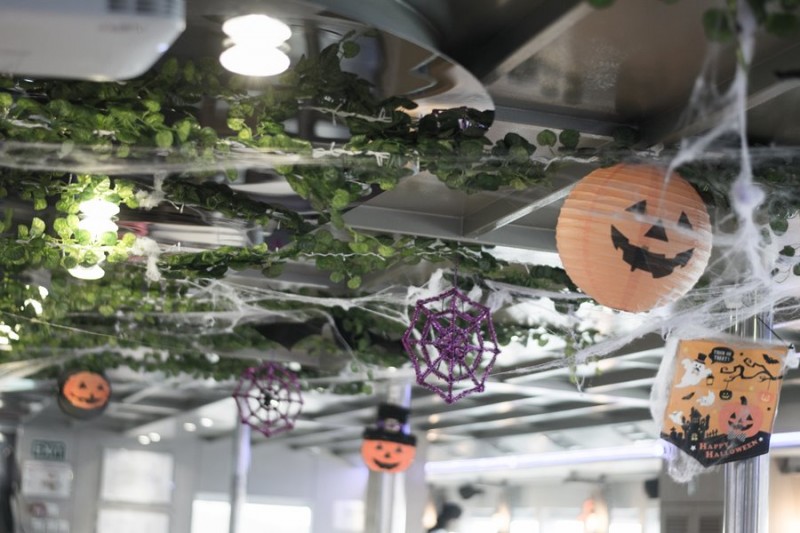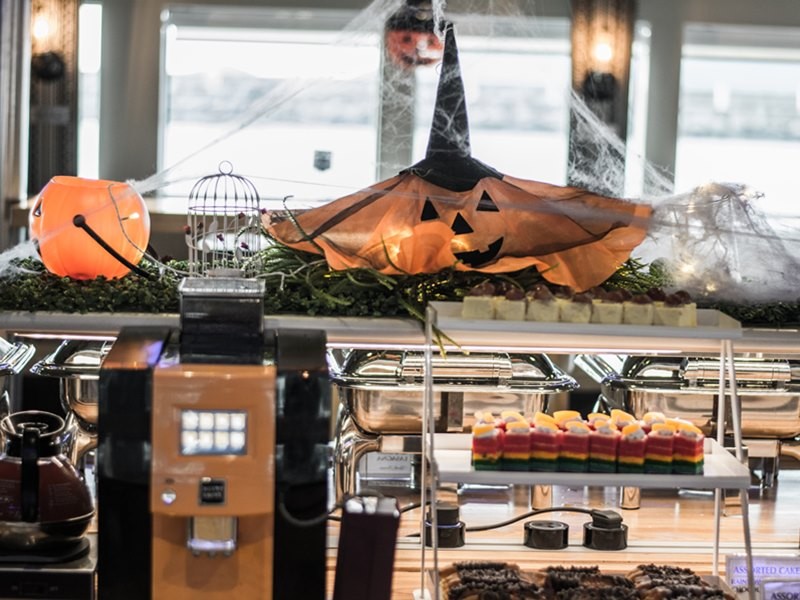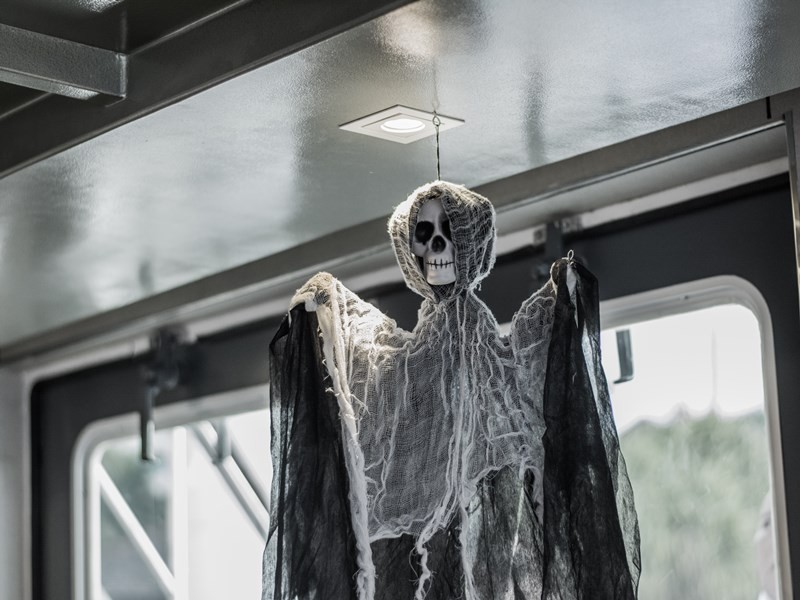 Boo!
Trick-or-Treat! The mouth-watering dishes in their International Buffet was definitely a Treat as you're spoiled for choices at the variety of dishes available. The best part? It's all-you-can-eat!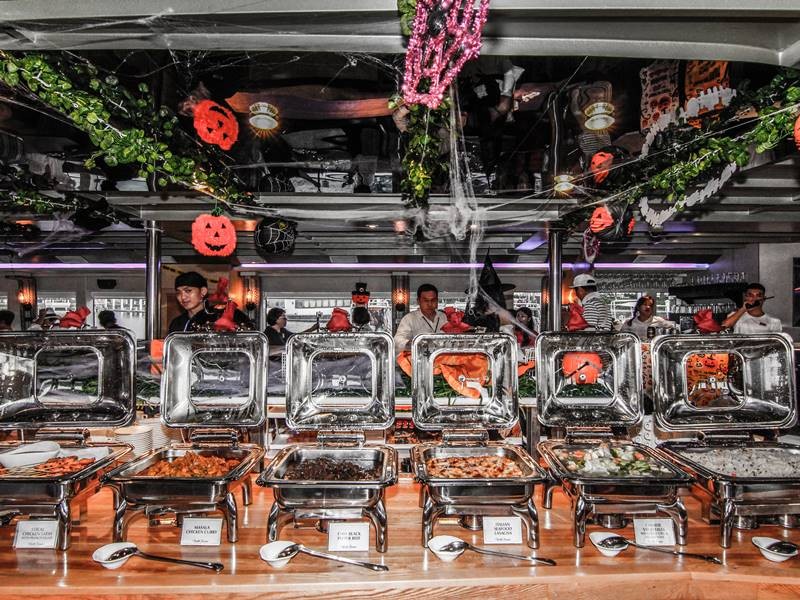 Look at that spread!
Digging in
It is to no one's surprise now that the crew of North Borneo Cruises are always ready to put on a show and this includes dressing up for the occasion!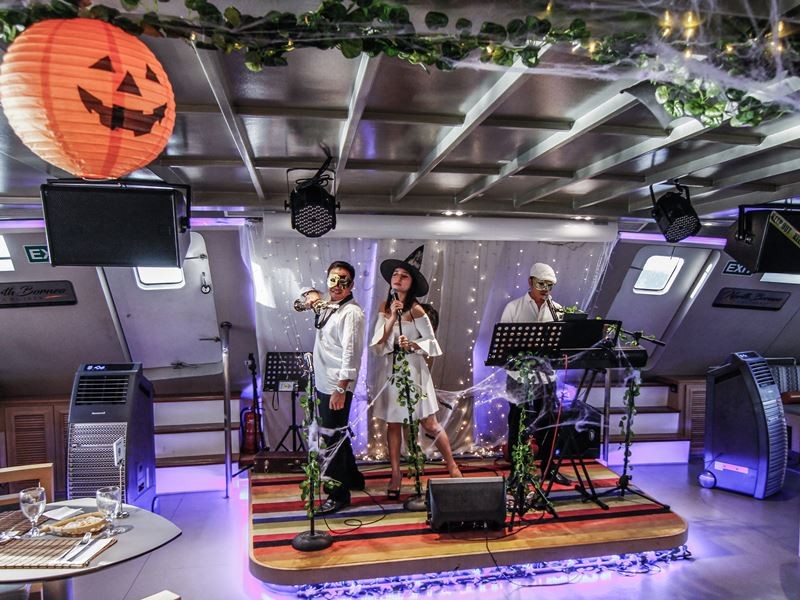 Our band's lead singer letting out her inner witch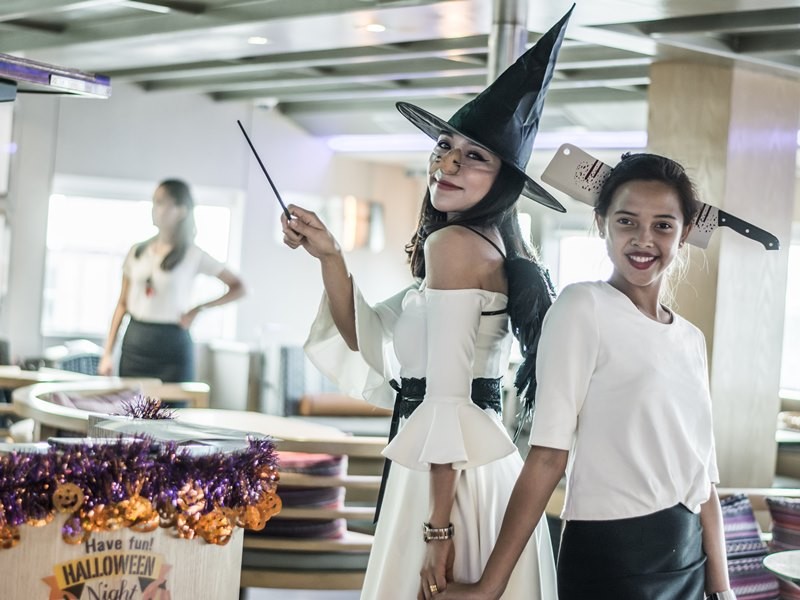 Even though Kota Kinabalu endured stormy weather during the weeks leading up to Halloween, it was far from gloomy as Sabah's famous sunset finally made its grand reappearance during Halloween Week.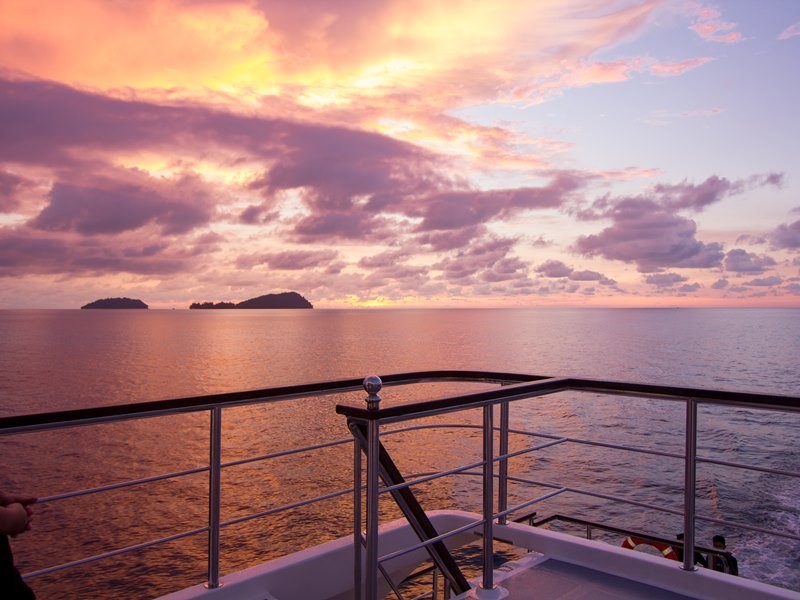 It's good to see you again!
With two themed weeks back-to-back, it makes one wonder what they have up their sleeves next.
As usual, it's always a good time on board North Borneo Cruises!
--
Keep missing out on the fun? Follow North Borneo Cruises' social media pages for updates!